In 2014, I was approached by a student with a very exciting request. Her request was to please provide an opportunity to dive deep into her movement history. She wanted to go back through the movements of infancy so she could experience them again—and in some cases for the first time. Together we hatched the idea for this Immersion, a series of six intensives rich in developmental movement, experienced through Awareness Through Movement®, the classroom model of the Feldenkrais Method®. Since 2014 three groups have gone through the Feldenkrais Immersion.
WHO ARE THE PARTICIPANTS OF THE FELDENKRAIS IMMERSION?
The Feldenkrais® Immersion is for the dedicated student of the Feldenkrais Method, or other related modalities. Six four-day intensives offer a deep, immersive process for self-study. Participants are already exploring personal growth and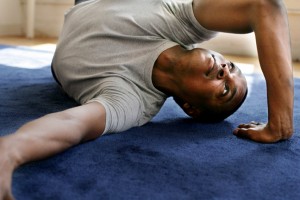 learning through movement or embodied practice, and are joining the immersion to support that path.
The Immersion will not provide an introduction to the Feldenkrais Method. If you are interested in the Immersion, and have never done a Feldenkrais class or private session before, you must do so before registering. If you have done Feldenkrais before, but not with me, you must attend at least one private session or class with me, so that we can be introduced before beginning the Immersion process.
Please contact me with any questions about whether the Feldenkrais Immersion might be right for you.
WHAT WILL BE THE FORM & CONTENT OF THE FELDENKRAIS IMMERSION?
The organizing theme for the material in the Immersion is developmental movement, or how we develop ourselves through movement from birth through walking.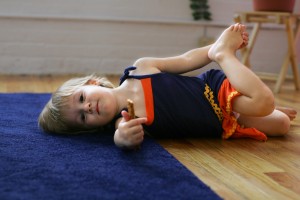 While the overall arc of the material approaches development chronologically, we will move somewhat elliptically—seeming to "jump ahead" or "reach back" in the chronology—in order to more closely mirror natural learning processes. My main concern will be attending to your learning, and adapting the material to the needs of the moment.
OUR SCHEDULE: PLEASE CONTACT SHERI FOR MORE INFORMATION
Daily flow: Each day will include 2-3 Feldenkrais Awareness Through Movement lessons. Occasional supporting activities will include discussion, experiential anatomy, hands-on activities, and processing activities like writing and drawing to help consolidate your learning. There will be one 45-60 minute break for lunch Monday- Wednesday, and at least one 10-15 minute break every day.
LOCATION:
Dharma Gate
1910 24th Avenue South
Seattle, WA 98144
HOURS:
Mondays, Tuesdays, & Wednesdays 9:30 am – 2:00 pm
Thursdays 12:00 – 3:00 pm
REGISTRATION:
Please contact me to register, or for more information.
Click here to read what participants have said about the Immersion.
The Feldenkrais Immersion