Join me from the comfort of your own home or workplace for these two series of online Feldenkrais ® Awareness Through Movement ® classes. These lessons will help you slow your worried mind, sense yourself, and make clear action from a centered place. LATE ENTRY INTO EITHER SERIES IS WELCOME.
---
Series 1: Feldenkrais for Centering and Calming: Easy Movement in Chairs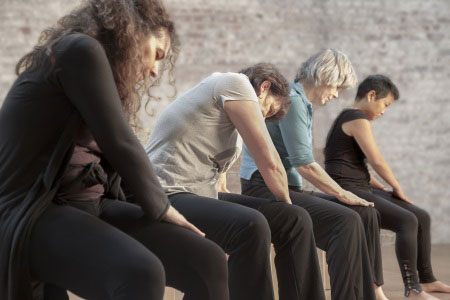 Movement explorations will take place seated on a firm chair or stool.
Six Fridays
May 8 – June 12
9:00 a.m. Pacific Time / 12 noon Eastern time / 18:00 after March 29

---
Series 2: Feldenkrais for Centering and Calming: Reclining Lessons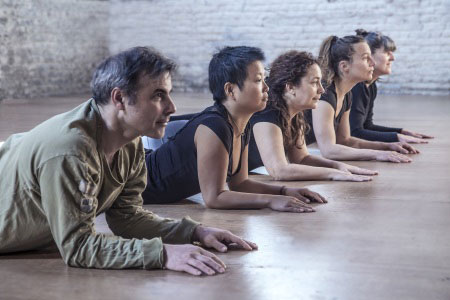 Movement explorations take place on a rug or blanket on the floor, in various reclining positions.
Six Wednesdays
May 6 – June 10
6:00 p.m. Pacific Time / 9:00 p.m. Eastern time

---
How it works
Online Feldenkrais classes will be 30-40 minutes
All you need is an internet connection with a camera (Use a phone, tablet, laptop or desktop computer)
Never used Zoom? You might want to download it ahead of time onto your device. This should take only a minute
I will send you a link by email before your first class—just click it and we're on!
Need to miss a class? A recording of the lesson will be made available to you to use at your convenience
Join us from anywhere in the world!
---
Registration
---
I would like to support your self-care. If you are unable to join us at the standard rate, please consider making a donation of any size, and join us on a pay-as-you-can basis. Any amount is welcome. You may also use this button for a one-time payment for a drop-in.
---
THERE'S MORE!
My regular Sunday morning yoga and Feldenkrais classes continue ONLINE as well!
9:00 am PDT Feldenkrais-informed yoga
11:00 am PDT Feldenkrais Awareness Through Movement
Register through LOTUS YOGA Seattle
…
Online Feldenkrais Classes for the Spring