The creative and open-ended nature of our work can be a source of confusion and anxiety for practitioners at any stage of experience. The practices I will offer during these sessions are meant to help you navigate the complexity of Functional Integration® with more ease, observe and understand some of the elements of choice-making, build your tolerance of uncertainty, and turn what can be a source of worry into FUN.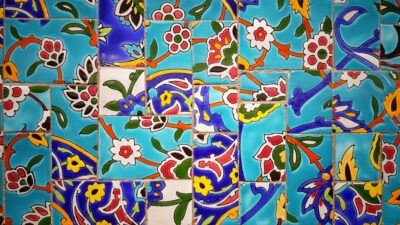 To participate, you will need an in-person partner who is another practitioner. (For those unable to partner with a practitioner, you may participate with a trusted individual who acts as your 'client'. The 'client' who is not a practitioner must be comfortable with you experimenting—a friend or family member who you are not charging. Hopefully this is a rare instance.) You will also need a table and/or floor space to practice both FI and ATM. Please arrange for the working space to be visible to the camera; check lighting, camera angle, etc. ahead of time.
Three Fridays, 9:00-11:15am Pacific time
October 27
November 17
December 8
Sliding scale rate $30-60 per meeting per practitioner
REGISTER HERE
Information and questions: Contact Sheri at shericohenmovement@gmail.com
---
Here are some thoughts on what I plan to do in these workshops in a video made in early October:


---
Here is the short talk (below—audio only) I made to introduce the first meeting of Embracing Complexity October 27.
---
---
Sheri Cohen is a Seattle-based Guild Certified Feldenkrais Practitioner, Assistant Trainer and Co-director of the New England ATM Teacher Training. Sheri has practiced dance improvisation for almost 40 years, during which she has explored and developed specific tools and processes for making clear action in uncertain conditions.
---
Embracing Complexity: Guided Online FI Practices for Feldenkrais Practitioners