Our explorations in online Feldenkrais ® classes this fall will include "grounding" and "dreaming" activities that help us become more aware, clearer and more potent in our actions. To read more about these themes, see my recent blog post.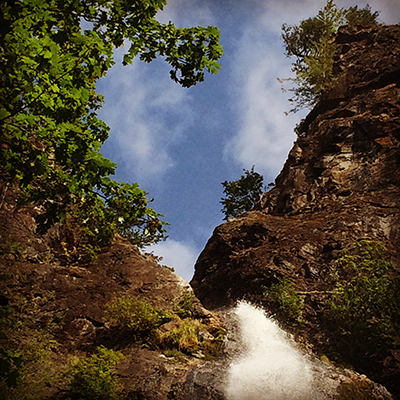 About Online Classes
Online Feldenkrais classes are 30-40 minutes.
All you need is an internet connection with a camera. (Use a phone, tablet, laptop or desktop computer.)
Never used Zoom? It's best to download it ahead of time onto your device. This should take only a minute.
Join us from anywhere in the world!
Paying for the Fall Session
Classes are ongoing through the end of the year.
I have divided the season into three pay periods so that you do not have to pay one large fee up front, and so you can be flexible to commit to a shorter session if you like. Feel free to sign up for them all!
Need to miss a class? A recording of the lesson will be made available to you to use at your convenience. (In the rare occasion when I cannot teach a scheduled class, I will add a make-up time to the schedule and provide a recording. )
When you register using the red buttons below, you will get an automatic email from Acuity, my online scheduling platform. On that email you will find the link to your first Zoom session. You will receive reminder emails before each class with the Zoom link, as well.
Pay-what-you-can is an option for all classes. To participate this way, please use the yellow button below.
---
Wednesdays—Online Feldenkrais classes done on a blanket or mat on the floor
5:30 p.m. Pacific US/ 8:30 p.m. Eastern US/ 10:30 Thursdays AEST
August 26 – September 30 ($66)
November 18 – December 23 (No class November 25) ($55)
---
Fridays—Online Feldenkrais classes done in chairs
9:00 a.m. Pacific US / 12 noon Eastern US / 17:00 BST / 18:00 CEST
November 20 – December 18 (No class November 27) ($44)
---
Pay-what-you-can, drop-ins, and alternative payment schemes
Use this button to pay-what-you-can for a series or drop in to any single class ($15 or what-you-can). If you prefer to pay for all three fall sessions at once, you may do so here, as well ($187 Wednesdays; $176 Fridays; $363 for both). Please make a note to me about what you are paying for. If you're on Venmo, even better: @sheri-cohen.
---
THERE'S MORE!
For more classes offered, please see my Classes and Workshops page.
Grounding, Dreaming and Action: Online Feldenkrais Classes for the Fall