I knew the instructor was a dancer and I expected a lot of techniques on how to move properly. I didn't realize it was mostly about paying extreme attention to what was happening in my body and figuring out myself what worked best. As it is turning out, this is a really effective way to learn how to walk (among other things) because someone else's body mechanics are not imposed on me, I use what I have to get the best result that I can.
—Josh, sculptor and athlete, recovering from hip replacement
During Awareness Through Movement ® classes and workshops, I lead students verbally through a sequence of gentle movements, breaking down complex actions into smaller movement components. You do the movements at your own pace and in your own way; I do not demonstrate the "correct" way to move, and you are not required to perform for others. As you move I guide your attention to help you discover the habits that inhibit your moving better. By the end of the class or workshop, you will integrate movement components into whole actions involving your whole self in a novel way.
In Awareness Through Movement you will improve how you organize yourself to do the basic movements that underlie all the activities that are important to YOU—walking, playing a musical instrument, sitting comfortably at work—whatever you want to do better. By experiencing the details of how you perform a movement, you will have the opportunity to learn how to attend to your whole self, eliminate unnecessary effort and mobilize your intentions into clear, potent actions.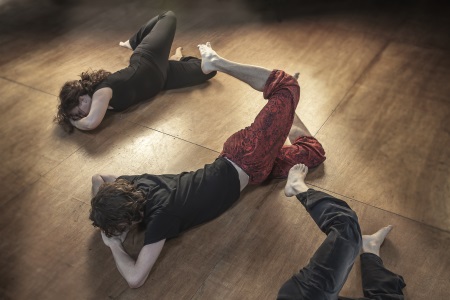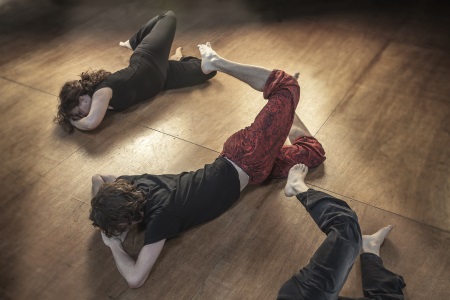 Awareness Through Movement has sometimes been referred to as "movement meditation" —an apt comparison. Many students report feeling "calmer," "more grounded," "clearer," and other indications of well-being. Students often experience an immediate improvement in their breathing, and find their movements become freer and more pleasurable.
Classes and workshops are done reclining, sitting, standing, or walking. Please dress warmly and comfortably.
Weekly classes provide regular opportunities for you to learn about yourself through movement.
Workshops often include a group of lessons that focus on a special theme. Past workshops have included "Pure Moves for Musicians", "Rising from Down to Up", and "Self Care for Back Comfort."
Book Classes