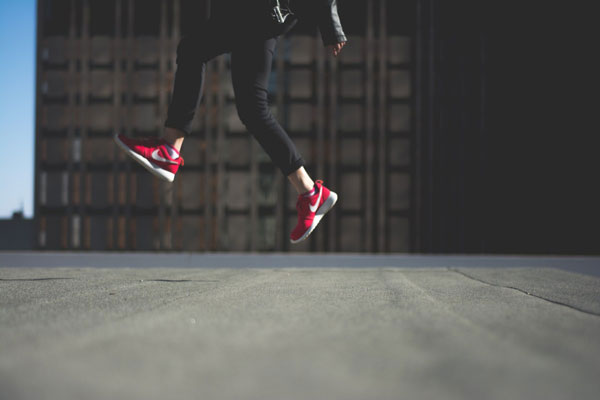 Sitting in chairs often leaves us with back pain or neck pain—what do our legs and feet have to do with it?
Your lower limbs provide a foundation of support for the rest of you in sitting, with even the slightest bit of excess tension creating negative consequences in your hips, back, neck and respiration. In these lessons you will move your feet and legs in delightful patterns that will improve your awareness, ease and comfort in sitting, and in all of your daily activities.
Join me from the comfort of your own home or workplace for this unique series of online Feldenkrais classes:
Movement explorations will take place seated in a chair—Anyone can do it!
Classes will be 30-40 minutes
All you need is an internet connection with a camera (Use a phone, tablet, laptop or desktop computer)
Need to miss a class? A recording of the lesson will be made available to you to use at your convenience
Join us from anywhere in the world!
Reap the benefits of improving ALL your movements as you improve the movements this sensitive area at the top of your spine
Take a fun break from your work-week to care for yourself
Six Fridays
September 13 – October 25 (No class October 11)
9:00 a.m. Pacific Time / 12 noon Eastern time / 18:00 Europe time

HOW IT WORKS:
1. Register by making your online payment: $66 for 6 classes

2. After you have registered, you will receive an email with an invitation to join the first online class.
·       For the best experience, download Zoom to your computer, phone or tablet ahead of time: https://zoom.us/support/download.
·       You do not need to sign up for a Zoom account to join the class.
·       You may be able to join the class through your web browser, and without downloading the Zoom app, but this is not guaranteed.
·       Please choose a device with a web-camera, so that I may see you throughout the lesson.
·       If no such camera is available, you may connect by audio-only through your device. Please note that I do not recommend this to students new to Feldenkrais. You will have a safer, more fulfilling experience if I can see you.
·       It is not required that you have a microphone to join, but it may be more fulfilling for you to be able to join any conversation we may have time for.
3. At 9:00 a.m. Friday morning, on the first day of the session, simply go to the invitation e-mail, and click on the link
---
(The fine print: The Feldenkrais Method® of somatic education is presented online for educational purposes only. The Method and all online lessons are not intended to be a substitute for professional help or medical treatment. Nothing in these online classes is intended to diagnose or treat any pathology or disease of any kind. The creator and teacher of the online classes cannot be held responsible for any injuries or discomfort that occur. Before doing any of the online movement lessons, consult your medical practitioner.)
Free Your Feet: Online Feldenkrais Classes for the Feet and Legs